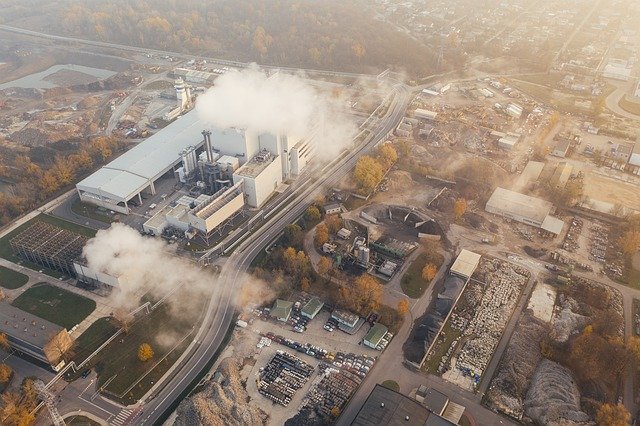 Real Estate
OPINION: 'What did you do to stop climate change Mummy?'
Since the IPCC delivered its 2021 report in August, it seems that acceptance of the climate crisis has gone mainstream, with climate deniers now thankfully silenced by science. Given that housing creates 19% of the UK's greenhouse gas emissions (CO2e), the question is what the rental industry is doing about it?
After reading agent comments recently decrying the proposed EPC changes, I started headbanging the wall in frustration. Do agents and landlords really believe they have no responsibility to lower their carbon footprint? Is the industry going to lean on the same 'Landlords will just sell up or put their rents up' argument that failed to work with Tenant Fees, Section 21 and Section 24?
My argument is that the need to de-carbonise the UK's housing stock – while seriously difficult – should be seen as an opportunity for letting agents.
Why does this concern you?    
As you probably know, the Department of Business, Enterprise and Industry Strategy (BEIS) is proposing to raise the minimum EPC EER rating to C by 2025 for new tenancies and 2028 for existing tenancies, with a cap on retrofit works of £10,000. Roughly 3 million rental homes need investment. 62% of the PRS is rated D or worse compared to 39% of social rented homes. The PRS is way behind. The Consultation describes a 'fabric first' approach, where the aim is to increase the thermal performance of the building and not just change the heating energy source.
What happens next?  
The consultation closed last December and the BEIS was meant to respond in this Spring. Six months on we have no news. I ask BEIS for their timeline and they say, 'Our response will be issued in due course'. Urgency is lacking.  
This vacuum of political clarity is compounded by parallel proposals to ban gas boilers being fitted after 2023; the delay of the widely anticipated Govt Heat and Building's Strategy which may yet trump all other policies; and the launch of the Minimum Energy Performance of Buildings Bill, which looks and sounds like the BEIS Consultation turning into law but is in fact a Private Member's Bill from the House of Lords and hence unlikely to happen.
Amidst all this the only grant available to subsidise property owner retrofits – the Green Homes Grant – was scrapped for no reason after just £36m from a supposed £1.5bn was spent. The House of Commons Environmental Audit Committee puts it well: "We consider the Government has significantly underestimated how much decarbonising our homes will cost, and it needs to get a grip on this now, before it is too late."
Why is de-carbonising our rental stock such a big problem?
The obvious issue is that landlords do not benefit from a 'better' EPC through lower bills or higher rents. The upfront capital costs are a barrier and there are currently almost zero grants for landlords. Worse than that, any 'improvements' are not even tax deductible. Plus, the Consultation says only spending from 2023 will count towards the £10K cap.
Meanwhile the EPC is flawed. It measures the theoretical cost of heating rather than the actual CO2e. It rewards gas heating (which is artificially cheap and high carbon) and penalises electric heating, even though most low-carbon heating systems use electricity.
Tenants' right to quiet enjoyment makes refurbishment hard to plan, there is corporate-led propaganda re. hydrogen replacing gas at grid scale, and questions about heat pumps which require superb insulation and/or large radiators as they run at low temperature. The pool of skilled labour is another matter: 11,000 heat pumps were installed in 2019 vs 1.7 million gas boilers.
What does the industry think?
Responses to the consultation were not supportive. Propertymark, the NRLA and TLIC all highlight the lack of incentives to motivate landlords and the impact on rents and supply. Questions arise about why are there no measures for homeowner to get to C rating? I agree with these points and, be under no illusion, effective large scale de-carbonisation will require significant Government intervention in terms of VAT reductions, tax changes, incentives and green finance innovation.
Why should agents accept the 'C by 2025' and get going?
Where I differ from the industry bodies is that I think the industry should start acting today. It is called a 'crisis' for a reason. I see five reasons why:
Carbon legislation is coming anyway. This is my instinct; I do not have a direct line to Boris and Rishi. Landlords are still the softest of targets, even for the Tories (it was George Osborne who led Section 24 remember). Why not get ahead of the change?
Have impact beyond your own business. My LinkedIn is flooded with agents promoting their 'net zero' offsetting. Which I love. But won't you have far more impact by lowering your portfolio's CO2e?
Green mortgages. Around 45% of landlords have no mortgage and LTVs average 45-55% for those who do. There is real potential to fund retrofit work via small 'green' top-up mortgages of £5-20k.
It's a chance to impress your landlords. Now it gets more interesting. Landlords are not stupid. Many of them will be waiting for guidance on this issue. God forbid, some of them might care more than their agent. The EPC proposals are an opportunity for agents to make themselves more valuable to their clients by planning for the measures needed. Start with the clients who you know will be receptive, get some case studies and keep going.
It's a chance to make some money. One top agent told me their average remedial works for the EICR changes was £2000, on which they took a (transparent) project management fee. So, the climate crisis is a business opportunity for agents who understand the different carbon-mitigation options and can help landlords to enact suitable changes.
I am not naïve. Most agents would rather chew glass than ask landlords to spend money, particularly at this time of stock shortage. However, my former business spent 45 years persuading landlords to invest and we were rewarded with industry-leading margins and loyalty. This approach requires good, well-trained people (Property Managers) and certainly Points 4 and 5 will not work without them. Education is critical: I knew nothing 3 months ago and started educating myself after I read about gas boilers being banned – two days after I had had one fitted.
There is a choice. Focus on the problems or decide that letting agents are in a privileged position where they can directly influence many people to lower their CO2e – that could even be something to tell the kids.
Dan Channer is a former co-owner of Finders Keepers and now works as a consultant.  
Source link