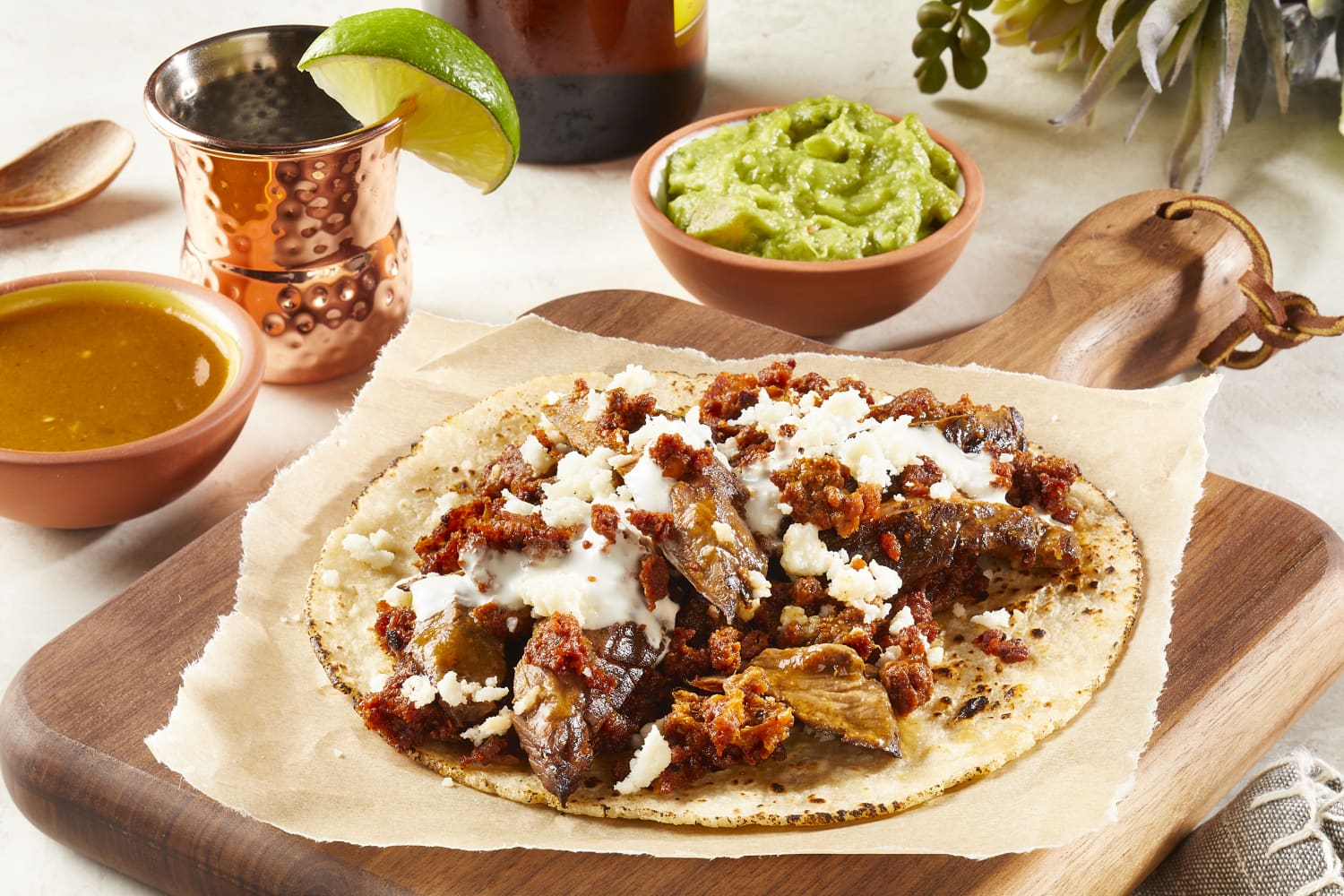 Foods
3 Experts on Where Mexican Cooking Is Going Next — and the Recipes They Think You Should Cook Now
As part of our celebration of Hispanic & Latinx Heritage Month, we're looking at the state of Mexican cooking now — and where it's going in 2022. We asked three influential Mexican chefs around the U.S. — assembled by Cacique, one of the country's top Hispanic food brands — what trends they foresee for 2022 and how they're keeping their menus appealing to their taco-loving customers. Naturally, many of them reach for Mexican ingredients like queso fresco, Mexican crema, and chorizo — all of which Cacique has positioned into new staples on the American table. 
So here is what some of the best Mexican chefs in the U.S. told us about what to look forward to over the next year. And here, too, are the recipes they've shared with us so you can start enjoying these new trends today!
"I believe people will demand a higher quality of ingredients. We will see a surge in the use of local high-quality, sushi-grade seafood in mariscos, and there will be a rise in popularity of high-quality flour tortillas made with organic, unbleached, locally milled flour. Oaxaca will continue to dominate in traditional cooking while Mexico City will continue to set the pace for upscale dining."
"Scallops and chorizo are some of the most luxurious Mexican seafood dishes you can prepare at home. Wild Maine diver scallops pan seared with just butter and salt paired with Cacique's pork chorizo sit atop creamy roasted Poblano peppers and mushrooms finished with just the right amount of Cacique Crema Mexicana. The final touch of marinated fennel adds a bit of acidity to balance out the dish."
"People will reach outside their comfort zones. Diners are developing interests in the regional cuisines of Mexico. I see the Yucatan and Riviera Maya regions becoming more influential as many Americans are now vacationing in the Riviera and the region is quickly becoming known as a culinary hotspot. For many, masa is evolving beyond table tortillas and into dishes like tlayudas, huaraches, sopes, and gorditas. And people are experimenting with pickling and fermenting more in dishes like escabeches and tepache."
"This is one of the most popular street tacos in Mexico City! Traditionally it is made with a combination of meats like steak, chorizo, longaniza, and chicharrón. Our version of the taco consists of flank steak, Cacique Chorizo, melting cheeses, mushrooms, Cacique Crema Mexicana, and Cacique Ranchero Queso Fresco, all on an heirloom corn tortilla."
"I believe we're going to see familiar ingredients and foods take on new uses and flavors. For example, people will start playing with fresh masa more and they will gravitate toward creative salsas. I also believe that substituting proteins will grow in popularity, like swapping chicken for fish. Dried chiles and aguachiles will become mainstream among consumers.
"Oaxaca will continue to be the most influential region to the overall Mexican food and beverage scene in 2022, with Puebla and Yucatan receiving honorable mentions. I love that people are beginning to recognize these regions and their unique cuisines as well as the more general distinction between authentic Mexican cuisine and Tex-Mex."
A fish taco is already perfect, but if you wanted to punch up the flavor just a little bit more, Chef Anastacia Quiñones-Pittman found a way of adding even more umami flavor into it by adding some sautéed chorizo to crema Mexicana: "The Red Fish [Taco] is battered and fried in seasoned house-made tempura and served on house-ground nixtamalized corn tortillas. The fish is garnished with chorizo crema that is made with Cacique Crema Mexicana and sautéed Cacique Pork Chorizo, plus a hint of fresh-squeezed lime juice. The taco is great topped with pickled red cabbage and micro arugula."