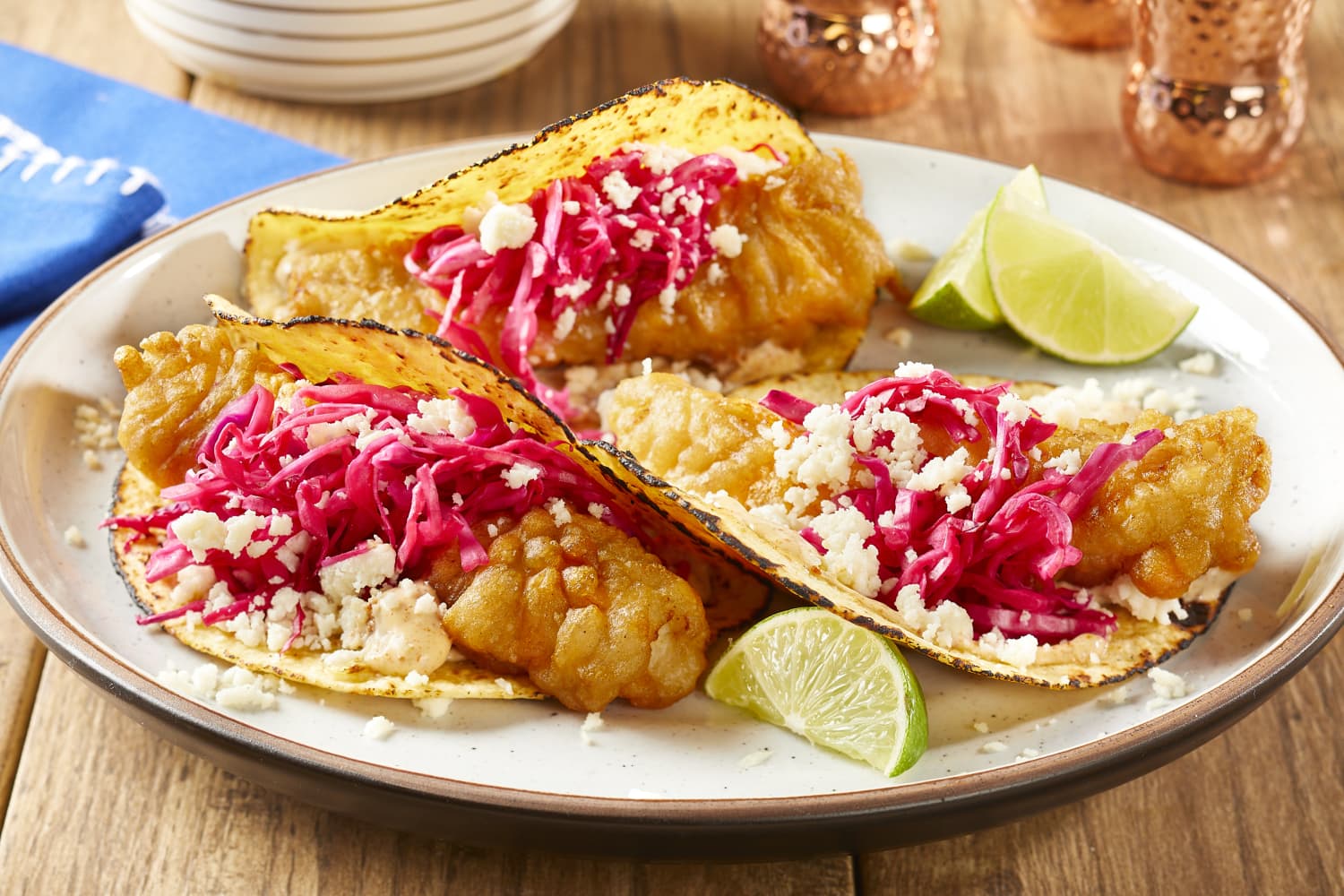 Foods
8 Trends in Authentic Mexican Cuisine That Will Be Huge in 2022
Mexican cuisine is having an exciting moment in the U.S. Looking beyond the endless search for authentic flavors and regional dishes, specialty ingredients and cooking methods from the motherland are making their way into American kitchens. These flavors are shaping a generation of palates that gravitate toward bold and earthy flavors like complex moles and heirloom corn; high acidity in salsas like guacachile and lip-smacking aguachiles; and rich textures found with tart flavors like in creamy enchiladas suizas.
To identify the top emerging trends in Mexican cuisine, family-owned authentic Hispanic food brand Cacique® teamed up with leading experts to publish their fourth annual "What's Next in Mexican Cuisine" trend forecast for 2022. These predictions come just in time for Hispanic & Latinx Heritage Month. Celebrated annually from September 15 to October 15, it's an important time to honor the impact of Latin culture in America — and the perfect opportunity to try your hand at one of these tasty emerging trends.
1. You'll see a lot more masa
Chefs and home cooks will start using masa for more than homemade tortillas, tamales, and antojitos. Masa from fresh nixtamal is the next artisanal sourdough loaf of bread, from specialty stoneground molinos for the home cook to heirloom corn masa harina. Expect people to try their hand and at working with it to make dishes like tlayudas, huraches, sopes, and gorditas — or even applications such as masa pancakes at breakfast, masa tempura in battered vegetables and fried chicken, and masa shortbread cookies and puddings for dessert.
2. Bolder flavors are coming to American dinner tables
Over the past year, we've seen staple ingredients of Mexican cuisine like dried chiles, beans, and traditional cheeses such as queso fresco find their way into more American kitchens. Expect this trend to continue into 2022 with the robust flavors of Mexican chorizo.
3. This will be the year of mariscos
As foodies continue seeking out more authentic preparations for their home cooking, 2022 will be the year of mariscos (seafood). Expect to see people making aguachile, ceviche, and more dishes that let the flavors of fresh seafood shine.
4. You'll see more of this taco
Move over birria…tacos de guisado are on the rise. "Guisado" is simply the technique of stewing or braising. Made with any combination of meats (or even veggies) and spices, it's a hearty, homey one-pot meal that will be making its way into American kitchens from coast to coast.
5. Home cooks will try new techniques
Or, more accurately: old techniques will get new life. Pickling and fermenting have been trending — perhaps because much of the work for these techniques is passive, and what busy cook doesn't appreciate some passive cooking? This will lead to dishes like escabeche and drinks like tepache enjoying new popularity.
6. People are looking beyond the same old produce
The season for flor de calabaza — or squash blossom — will be busier than ever as this delicate ingredient gains steam with both home cooks and restaurants. If you're unfamiliar, flor de calabaza are edible flowers that come from summer or winter squashes that are versatile and easy to cook with. They're in season from late spring to early fall (depending on where you live). Try them in these easy Squash Blossom Quesadillas!
7. Distinct regional cuisines will get their due
As Mexican chefs continue bringing their distinct regional cooking to America, Americans are learning to understand and appreciate what distinguishes them. One big one for starters: Tex-Mex is different from Mexican cuisine and its many regional dishes, each with its own unique traits to understand and appreciate.
Specialty Mexican salts like sal de gusano will see a spike in popularity as the finishing garnish on all types of cocktails: from light and refreshing to savory and umami-rich.