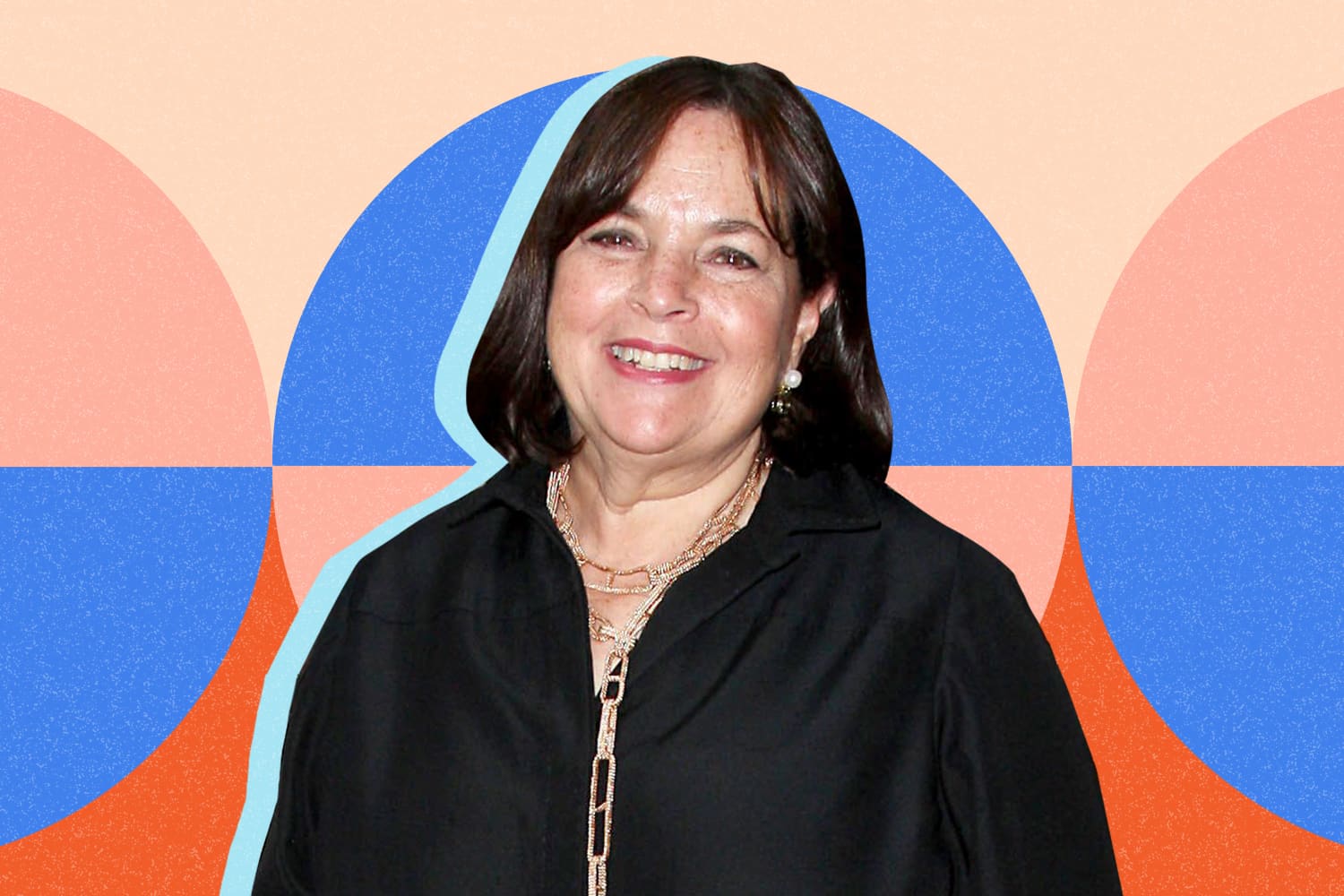 Foods
The Little Organizing Trick I Stole from Ina Garten That's Totally Made Me a Better Cook
We independently select these products—if you buy from one of our links, we may earn a commission.
Last year, The New York Times paid a (safe, socially distanced) visit to Ina Garten at her home in the Hamptons. The hang resulted in a very long article that's definitely worth a read, and also a six-and-a-half-minute video, which I've probably watched at least a dozen times. See, in the video, Ina treated viewers to a look at some of her favorite things. And I always want to hear about what's good enough for Ina! If you haven't watched the video yet, you should: It's very calming and full of useful information.
After a warm Ina welcome, she starts by diving into the three things that she likes to keep out on the counter at all times. First up? Bowls of things that are better at room temperature like garlic, oranges, eggs, and lemons. Then she gets to my a-ha moment: "I'm always picking up something and stirring or tasting something, and I just buy antique silver spoons. They're really inexpensive and I just put them in a jar and leave them on the counter." (The third thing is her butcher block cutting boards, but we've already gotten to the important part here!)
I don't have antique silver spoons. (Antique dough bowls and linens, yes; spoons, no.) But I have regular spoons! And the idea of keeping a bunch in a jar has really helped me become a better home cook.
Of course, I've always known that it's important to taste your food as you cook. And I usually do. It's just that Ina's tip — to have a fully stocked jar ready and waiting — helps to remind me and makes my life easier. I keep the jar next to my stove. Now, I'm sure to remember to taste every step of the way. The jar is a visual reminder, which means that my food ends up tasting better. No more bland sauces! No more under-seasoned anythings! Plus, grabbing a spoon no longer involves struggling to open a drawer while also holding a pot lid or juggling anything else.
While I don't have those super-cute antique spoons, I don't think this Mason jar of Target Tasters (aka, spoons from my flatware set that I got at Target) is half bad to look at. Thanks for the super-simple-but-very-smart tip, Ina!