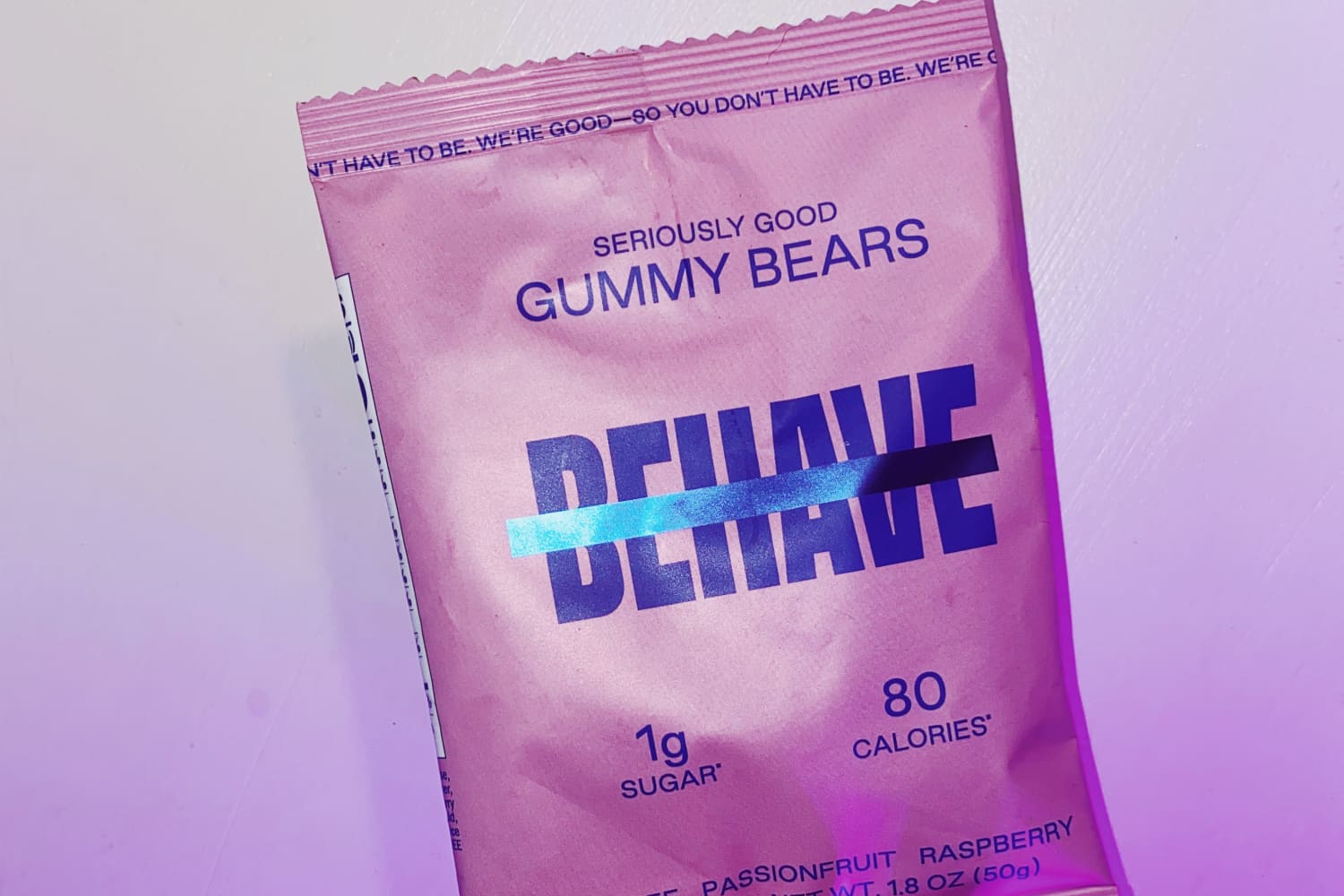 Foods
These Gummy Bears Kick Sour Patch Kids To The Curb
We independently select these products—if you buy from one of our links, we may earn a commission.
Sour Patch Kids, sour gummy worms, Swedish Fish — when it comes to gummy-style candy, my sweet tooth truly knows no bounds. So, when a little birdie told me about a new, woman-owned gummy bear brand called BEHAVE a few months back, I knew I had to get my paws on these treats, stat. Boy, was I glad I did! These gummy bears blow all other gummy bears out of the water, in my opinion.
Founded by Mayssa Chehata, the small direct-to-consumer brand is delightfully quirky and unique. As the brand puts it, "All day we're told what to do and how to behave. When it comes to candy, that stops now." Preach! BEHAVE approaches candy from a culinary perspective, working alongside chef and James Beard Award nominee Elizabeth Faulker (instead of food scientists) to develop their tasty flavors. The Sour Bears are legitimately lip-puckeringly sour (we already went over how much I love sour candy, so the bar is high), and the original Gummy Bears are so fruity and refreshing.
The bears are not only adorably packaged (the Sweet Bears come in a lilac purple teensy-tiny bag, and their Sour Bear counterparts are packaged in lime green), but they also come in three absolutely delicious, fruity flavors — lychee, passionfruit, and raspberry. I love throwing these smaller 1.8-ounce satchels into my tote bag before I hop on the train or out to run errands. They really could not be a more convenient format for folks on the fly.
Each pouch of BEHAVE's lower-sugar gummy bears contains only one gram of sugar and 80 calories per serving, and like I said, the flavors are mouthwateringly good. Made with chicory root, these gummies have an impressive six grams of protein and 18 grams of fiber per serving and are naturally sweetened with monk fruit extract, making them an excellent treat choice for when a candy craving strikes. BEHAVE also donates 1 percent of total online sales to various community causes.
Now that's a candy brand you can feel seriously good about enjoying!