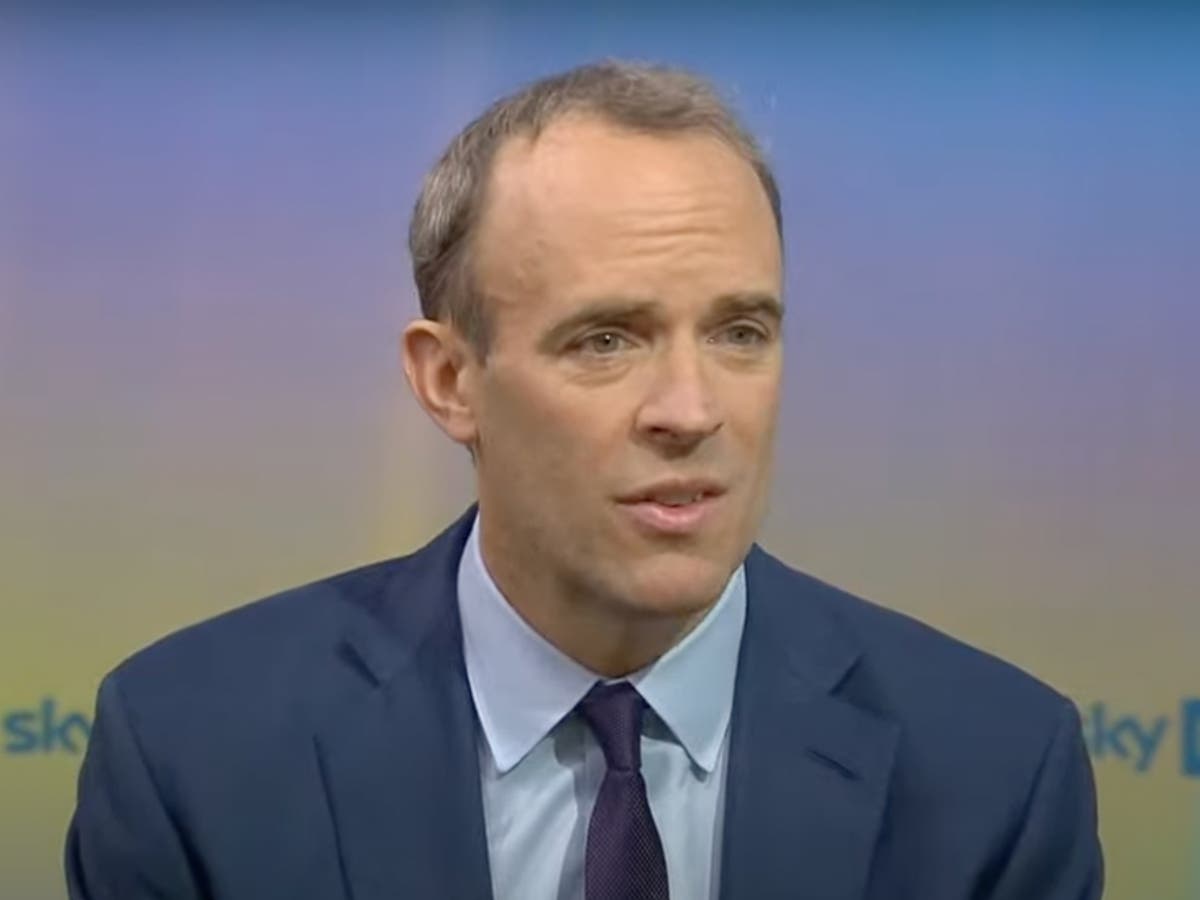 Politics
MPs 'likely' to be offered private security after David Amess killing, says Raab
MPs are set to be offered more private security guards for when meeting their constituents at surgery events following the murder of Sir David Amess, the justice secretary has signalled.
Dominic Raab said an increase in private security is the most "likely" option to boost safety, rather than putting more police officers outside MPs' surgeries.
The cabinet minister raised concerns that having police officers could have a "chilling effect" as constituents look to engage with their elected representative.
Asked if he would welcome plainclothes officers at his surgeries, he told Sky News: "I probably wouldn't choose to have them outside a surgery that I had. I would worry about the chilling effect, I'm not sure it's necessary to have that."
Raab added: "I think we're more likely to look at things like private security guards, there's already I believe money available for that."
The justice secretary said he would not stand in the way of colleagues who wished to have a police presence while meeting the public. "It depends on the individual," he said.
But Raab added: "We don't let the terrorists win by creating wedges or walls between us and those who vote us in."
The justice secretary signalled he could support closing anonymous social media accounts to tackle online hatred – but also warned of the potential impact on freedom of speech.
He raised concerns that he did not want to "send a message to tyrants all over the world that they can expose" campaigners who need anonymity.
"On balance I think there is a case for really looking very carefully at this … I don't see why people should be able to abuse the position on social media from a veil of anonymity."
Source link