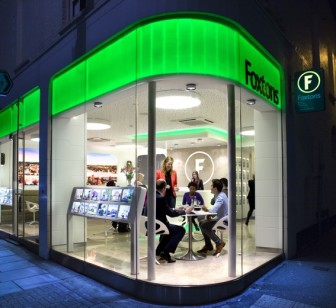 Real Estate
Foxtons announces the appointment of Nigel Rich as chairman – Property Industry Eye
Foxtons has today confirmed the appointment of Nigel Rich CBE as Chairman with effect from 1 October 2021.
News broke last night that the former Hamptons was chair set to take helm at Foxtons.
The appointment follows the announcement of Ian Barlow's retirement as Chairman. He will step down on 1 October when Rich joins the board at Foxtons.
Barlow said: "Nigel is an excellent appointment and I am delighted we have secured someone with his capability and experience. It has, over the past eight years, been a great privilege to serve on the Board of Foxtons, a prominent London business with a great future. Nigel has much to offer the Board and the broader group and I wish him every success."
The Nomination Committee conducted a thorough and extensive search which decisively concluded
that Nigel Rich was "the outstanding candidate", according to Alan Giles, senior independent director at Foxtons.
He added: "He [Rich] has extensive board room experience as a chairman, with listed companies and in the estate agency sector. This will be invaluable as we seek to build on recent business momentum and deliver significant shareholder value in the coming years.
"On behalf of the Board I would like to thank Ian for his dedicated service and unstinting commitment to the business."
Rich said: "I am delighted to take on the Chairmanship of Foxtons, a leading and well-known London estate agency.
"As the UK, including London, recovers from the economic effects of the pandemic Foxtons is well- placed to take advantage of the resurgent activity in the residential market. I look forward to
working with the management team to accelerate Foxtons' recovery and returns to shareholders."
EYE NEWSFLASH: Former Hamptons chair set to take helm at Foxtons
Source link