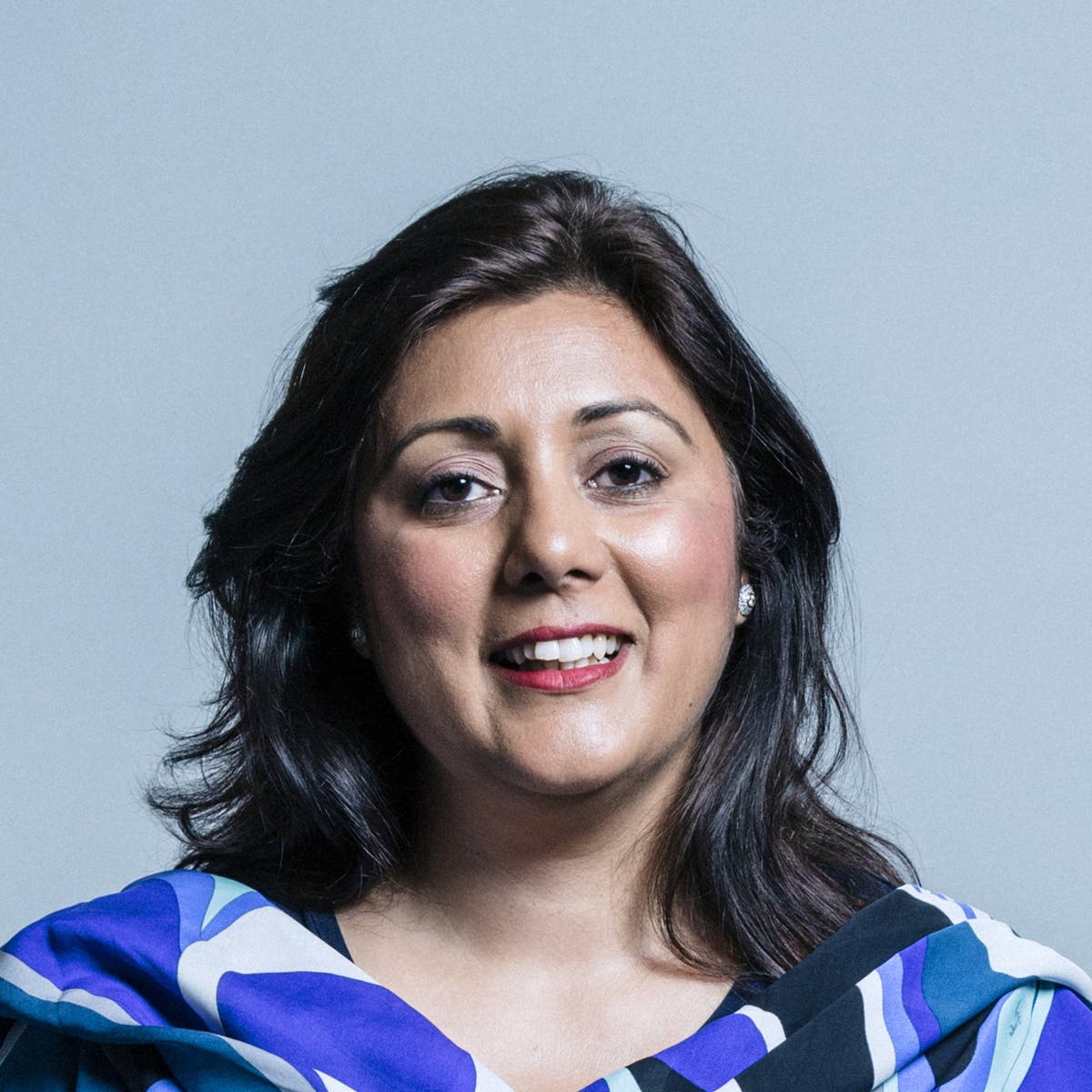 Boris Johnson under pressure over Islamophobia as he orders inquiry into MP's sacking
Boris Johnson is coming under growing pressure over alleged Islamophobia within his government, after submitting to demands for an inquiry into a minister's claim she was sacked because of her "Muslimness".
The Muslim Council of Britain questioned the independence of the internal inquiry ordered by the PM, which will be conducted by civil servants rather than the Equality and Human Rights Commission, while Labour called for the probe to be handed over to No 10 ethics adviser Lord Geidt.
Mr Johnson faced demands to give evidence to the inquiry to explain why he did not order an investigation when Tory MP Nusrat Ghani first approached him in 2020 to complain she had been discriminated against.
Meanwhile, an imam appointed to lead an official process to draw up a definition of Islamophobia told The Independent that he has received no "meaningful engagement" from ministers in years.
Qari Asim said that, after being commissioned in 2019, the work "didn't really start" and letters to ministers went unanswered. Ministers are to be grilled on his complaints in the House of Commons on Tuesday.
The EHRC said it would consider the findings of the Ghani inquiry in the context of the action plan drawn up following the 2021 Singh inquiry into discrimination within the Conservative Party, and did not rule out the use of legal powers if it feels progress is too slow.
Ms Ghani said on Sunday that when she lost her job as a transport minister in a 2020 reshuffle, she was told her "Muslim woman minister status was making colleagues feel uncomfortable".
Chief whip Mark Spencer later identified himself as the person accused of making the remarks, but said: "These accusations are completely false and I consider them to be defamatory."

UK news in pictures
Show all 50
Ms Ghani – who was the first female Muslim minister in the House of Commons – welcomed the announcement of the probe to be conducted by the Cabinet Office's propriety and ethics team.
But there was an immediate row over the terms of reference to be followed by investigators. The chair of the Commons women and equalities committee told The Independent that their wording was "key", while Ms Ghani said it was vital for them to include "all that was said in Downing Street and by the whip".
But the Cabinet Office said that the probe was being carried out under the general provisions of Section 1.4 of the ministerial code of conduct, which allows the PM to ask the department "to investigate the facts of the case" in any alleged breach, and there were no specific terms of reference.
The Muslim Council of Britain said it wanted to see terms imposed along the lines demanded by Ms Ghani, and questioned the independence of an internal probe.
"This investigation is well overdue," said a spokesperson. "Nevertheless, what we really need now is a truly independent inquiry with definitive terms of reference, run by the Equalities and Human Rights Commission."
The head of the Conservative Muslim Forum, Lord Sheikh, said there was no reason why Mr Johnson could not immediately clear up whether Ms Ghani's dismissal was due to "her incompetence" or "other reasons".
Lord Sheikh told BBC Radio 4: "The report must be made public in full. I don't want a scenario where bits of the report are truncated. And if any anyone is found to have behaved badly, that person must be held to account."
No 10 has refused to commit to publishing the inquiry's findings and has rebuffed Labour calls for Mr Spencer to be investigated under the ministerial code.
Quizzed on a hospital visit, Mr Johnson declined to back Mr Spencer, saying he was "very glad" there was an inquiry under way but adding: "We must wait and see what the investigation produces."
No 10 distanced itself from comments from Tory MP Michael Fabricant, who dismissed Ms Ghani's complaint as "lame", because "she's hardly someone who's obviously a Muslim".
Mr Johnson's spokesperson said: The PM would not agree that someone's religion would determine their appearance."
Women and equalities committee chair and Tory MP Caroline Nokes told The Independent: "I am pleased the PM is taking this seriously and has listened to those supporting Nus's request for an independent inquiry. Obviously, the terms of reference are key but I welcome this as a positive step."
And Tory peer Sayeeda Warsi – the Conservatives' first Muslim minister – said it was important that the inquiry sends out a message to British Muslims that "you are welcome within this party and you will play your full part and your Muslimness will not make a difference".
But Liberal Democrat foreign affairs spokesperson Layla Moran said Mr Johnson had ignored Ms Ghani's demand for an inquiry two years ago, and was acting now only because the issue had surfaced in the media.
"We now need assurances that this inquiry will question Boris Johnson himself, and find out why no action was taken when these extremely serious allegations were first made," said Ms Moran. "This is a case of potentially illegal discrimination at the very heart of the government, it is shameful that it seems to have been simply swept under the carpet."
And Labour deputy leader Angela Rayner wrote to Lord Geidt, urging him to ask the prime minister to commission a formal investigation into a possible breach of the ministerial code by Spencer.
"A full investigation on this is absolutely necessary for anyone to feel that our democracy is safe from racism and discrimination, and not least for the millions of Muslim people in Britain who need confidence that our politics is not harbouring Islamophobia," said Rayner.
An EHRC spokesperson said: "Discrimination is unacceptable in all workplaces, whether in the private sector or in government. Allegations of discrimination should be treated seriously by employers, and we welcome the announcement that the Cabinet Office are doing so.
"We will consider any findings from the Cabinet Office inquiry. If we are not satisfied with progress, we will not rule out the use of our legal powers."
Source link