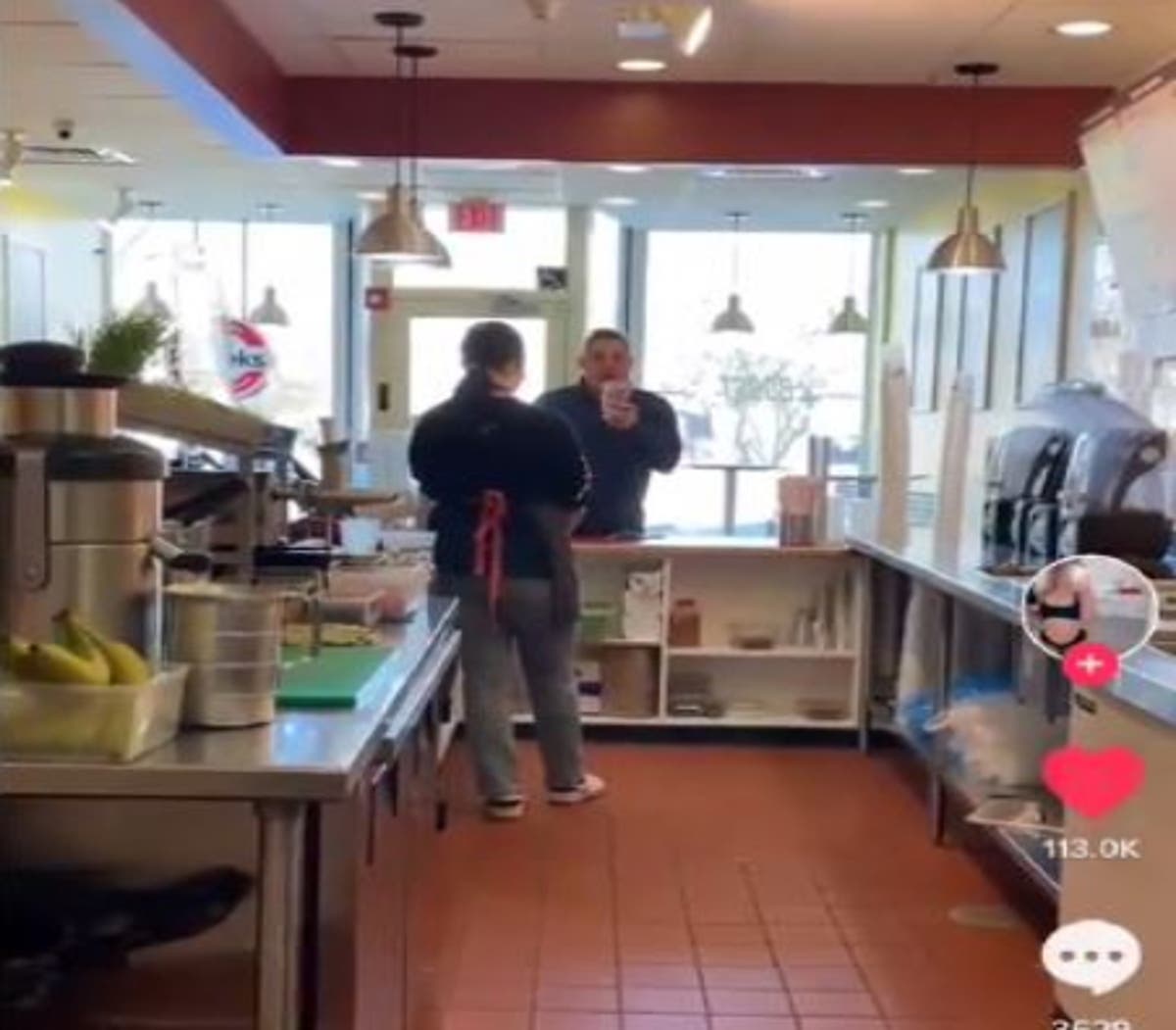 Fired financial adviser defends himself following smoothie shop tirade
James Iannazzo, the Merri Lynch employee who was fired after going on an anti-immigrant tirade at a smoothie shop and throwing a drink at a worker has defended himself in a statement he made to the police.
The man became furious after his 17-year-old son was served a smoothie that contained peanut butter. The teen had a peanut allergy, which caused him to reportedly collapse and require hospitalisation. Mr Iannazzo claims the workers were explicitly told not to include anything with peanuts in the smoothie due to his son's allergy.
"I had returned to Robek's to determine what ingredients were in the smoothie that I had previously ordered," Mr Iannazzo said in his statement to police. "I made my regrettable comments because my 17-year-old son was taken to the hospital suffering from life threatening anaphylactic shock. He collapsed at our home while drinking the smoothie from Robek's, which contained some sort of nut product, after I had advised them of his nut allergy when I ordered his drink."
Source link