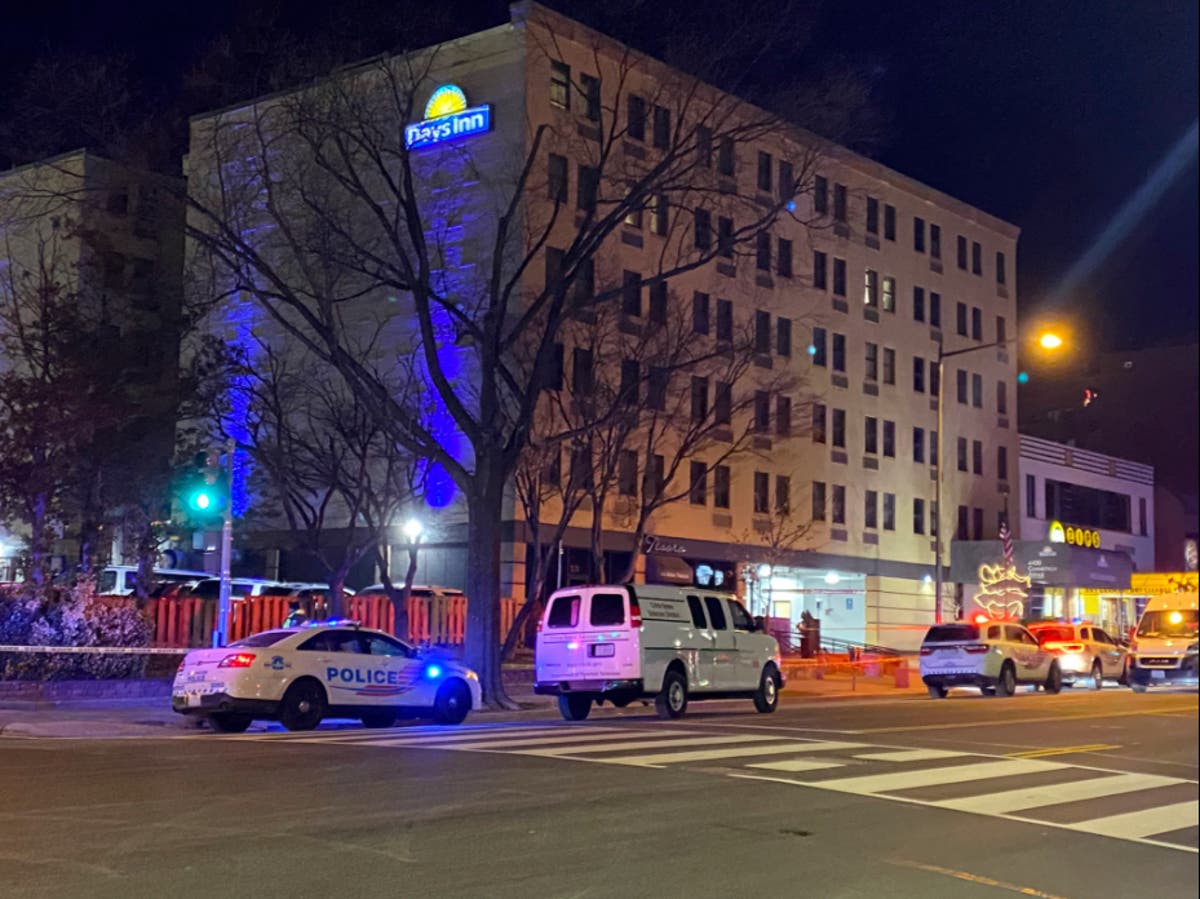 Five injured in Washington DC hotel shooting
Five people, including four women, have been shot at a Days Inn in Washington DC's Northwest quadrant.
Police initially reported that one had died of their injuries, then issued a correction stating the victim was in "grave condition".
The victims are in hospital receiving treatment following the mass shooting, which took place in the early hours of Thursday morning at around 3am at 4400 block of Connecticut Avenue NW.
DC police said the victims were taken to different hospitals.
There is no further information as of yet on the motive of the shootings, police tweeted at 4am that there was "no lookout" for a suspect. The investigation into the shooting is ongoing.
The hotel didn't respond when contacted for comment by The Independent.
7News in Washington, DC reported that there was a party at the hotel that turned violent, prompting an exchange of gunfire. The gunfight occurred inside one of the hotel rooms, with emergency services being dispatched at around 3.30am.
Both directions of Connecticut Avenue in the capital were blocked off, and reopened as of around 7.30am on Thursday morning.
More follows…
Source link